What is Pulmonary Rehabilitation?
Keeping fit and active is important for everyone. When people feel breathless they often avoid exercise and this makes doing your normal activities more difficult as you become more unfit.
Pulmonary rehabilitation is a well-researched treatment for people with breathing difficulties that is shown to make a big difference in overall health. It is considered a "Gold Standard" treatment and should be offered to everyone who may benefit from it. You can be referred to the service by your GP, specialist nurses, consultant teams and other health professionals who are involved in your care.
Pulmonary rehabilitation is most often offered in a group setting, usually in a community centre or sports hall. Exercising alongside other people with symptoms like yours can be reassuring, and people often share helpful tips and advice from their own experiences. Being breathless can be an isolating experience and it is good to know you are not alone.
Our Pulmonary Rehabilitation Services
Our pulmonary rehabilitation services are run by highly trained Healthcare Professionals with specialist knowledge on respiratory conditions. They will guide you through the programme and are always on hand to answer questions and offer advice and tips on keeping yourself fit and well.
Exercises are individually tailored to you following an assessment by a member of our specialist team. They will consider any other health problems or mobility issues you may have. You will be asked what goals you would like to achieve as you follow the programme – this can include things like increasing your confidence, walking to the local shops or being able to get out and about more with friends and family.
You will complete the exercises over several weeks in the group and we will also guide you on doing additional exercises in between sessions in your own home. You will start to notice as the weeks progress that you are able to do more and manage your breathlessness in a safe way.
In addition to exercise, you will be offered different educational sessions as part of the programme.
This will include things such as:
Monitoring your condition and when to seek help
Managing anxiety
Relaxation techniques
Medications
Diet and nutrition
and much more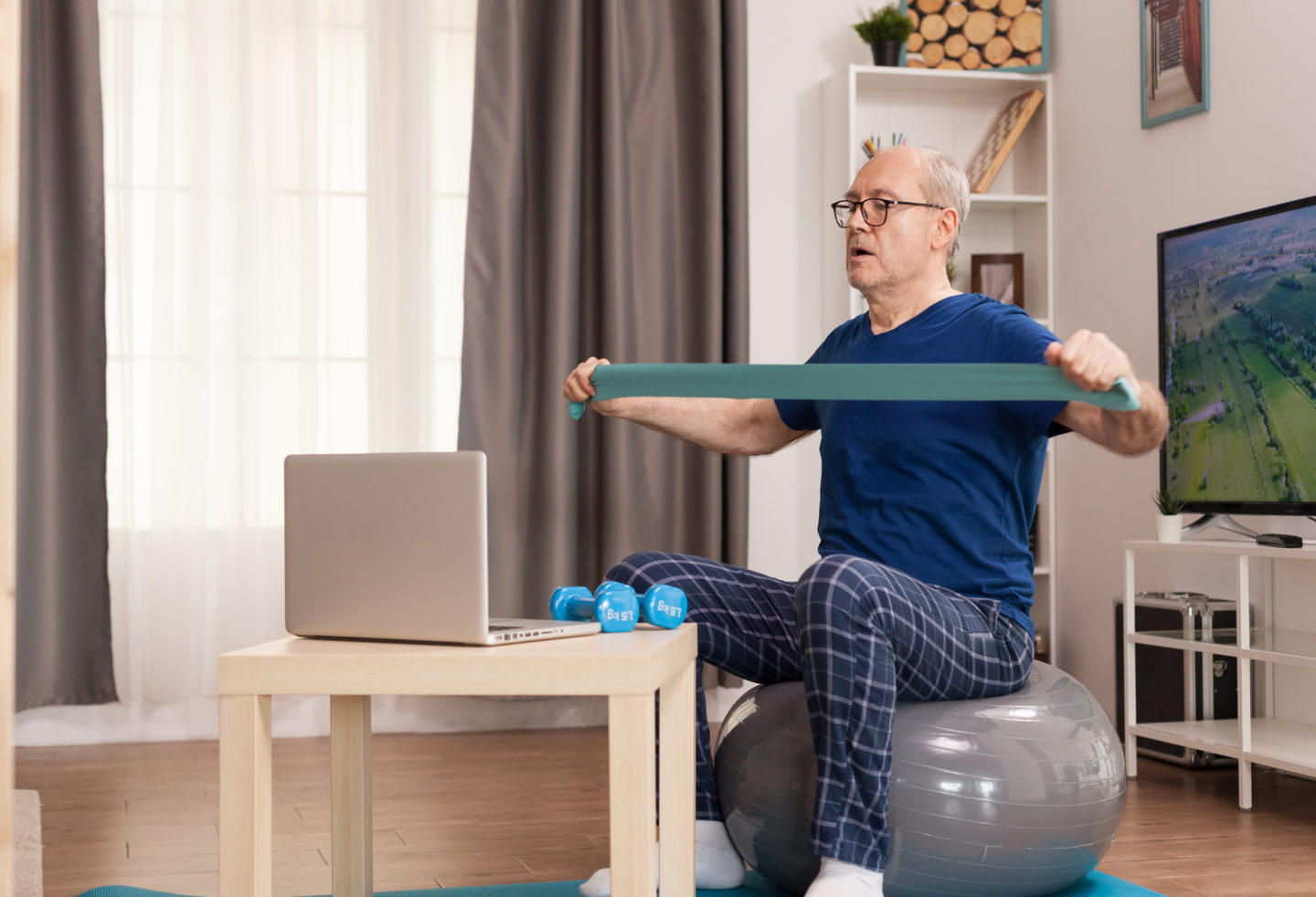 Remote services
For people who are not able to attend the group sessions we also offer an individualised programme for you to follow at home, which can involve home visits from our team, video sessions and a mix of telephone and online support to guide you. We have lots of resources available to help you achieve your goals.