Baywater Healthcare supporting Jim Phelan rowing the Atlantic Ocean for Duchenne UK
On 12th December 2019, Jim Phelan departed La Gomera in the Canary Islands along with 34 other boats competing in the Talisker Whiskey Atlantic Challenge. I am aware of more well-known feats of endurance such as swimming the channel or scaling the world's highest peaks, but rowing the Atlantic to me is on another level. In fact, more people have scaled Everest than have paddled their way across this mighty ocean.
What makes Jim's attempt more challenging is that unlike most of the teams taking part, Jim is taking on this mammoth task on his own. He will have no one to share the physical strain, no one to encourage him or to encourage, and simply no one to talk to for probably three months.
The conditions will be unpredictable; the waves will be mighty, and the winds strong and variable. Soon after departure, the boats will disperse, and there will be no one in sight. He will face technical challenges with his auto-steering system, will probably snap oars and will almost certainly capsize. When I ask Jim about these added complications, he plays them down "It's OK, if the sea gets really rough you just strap yourself in and ride it out, the boat rights itself, so there's little risk of it sinking." To add to the growing list of situations Jim will face is the regular cleaning of the boat's hull. There's simply only one way to do it, jump in with a scrubbing brush and swim underneath. Sounds easy when you are in five feet of water, but when there are five miles of darkness and unknown sea life below, it's a different matter.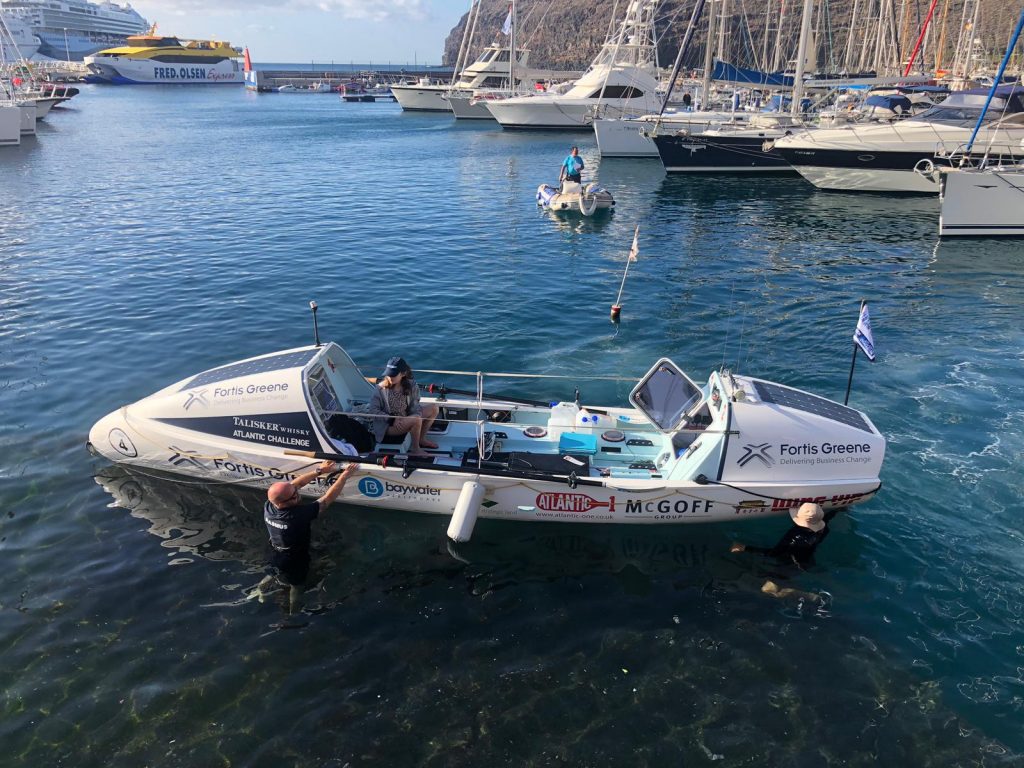 The competitors will row a consistent pattern of two hours on, followed by two hours rest, all day, every day for the duration of the race, completing over 1.5 millionaires strokes each. They will be sleep-deprived and develop painful salt sores on their body.
So why is Jim doing this? He tells me it's been something he has wanted to do for many years, although he has no previous rowing experience. But why now? We have a mutual friend Lisa, the mother of four boys, the youngest two who are twins. In 2013 Felix, one of her twin boys, was diagnosed with Duchenne Muscular Dystrophy (DMD) a progressive muscle degeneration disease, which is usually diagnosed in children when they are babies. It is more common in boys but does occasionally affect girls. In Europe, the condition affects approximately 6 in 100,000 children. There is currently no cure for DMD, although recent advances in cardiac and respiratory therapy have improved life expectancy from the teens into the thirties.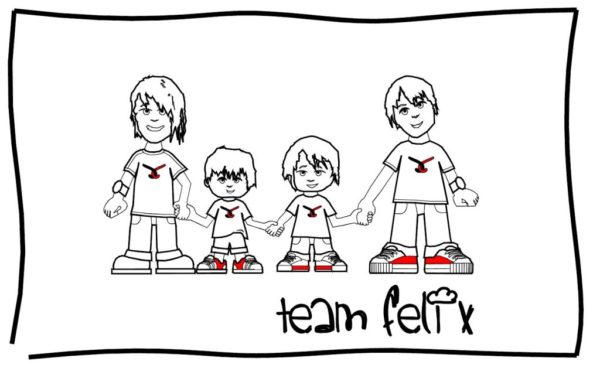 Lisa has championed health authorities and government departments to seek research funding for a cure. In addition, along with her family and friends, Lisa has raised hundreds of thousand pounds in support of DMD research. From long-distance bike rides, completing The Three Peaks Challenge, pulling off a music festival, to climbing both Kilimanjaro and Everest, the list of impressive fundraising challenges goes on. Lisa has inspired many people to take on a challenge, she is someone who shares many of the values that we as a company believe in. Jim needed little motivation to do something for his friend. "Lisa is an amazing person, she never stops in her quest to find a cure for the many children with DMD. This challenge enables me to fulfil a lifelong ambition while at the same time raising money for Duchenne UK."
DMD is a condition that is familiar to us at Baywater Healthcare through the respiratory care services we provide to patients across the country. We are proud to be supporting Jim, we wish him well and hope he has an uncomplicated trip to Antigua.